r e d f a c t i o n
.
help
Your one-stop source for help with everything Red Faction!
---
Red Faction (1) Simple Quick Start Guide
The below flowchart takes into account bug fixes, feature enhancements, and compatibility to recommend the Red Faction version that will provide you with the best experience!

If you have any questions or run into issues installing the recommended Red Faction version, please join us on Discord for assistance.
---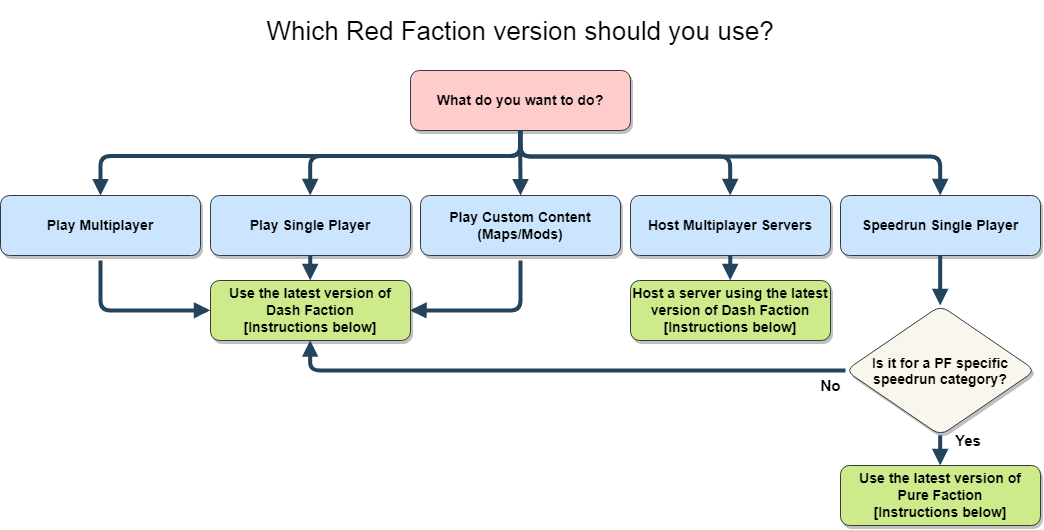 ---
Installation Instructions
For a detailed feature comparison of Red Faction versions, please see [comparison of client versions]
---
The Red Faction community lives on the Faction Files community Discord Server!

Join the Red Faction community or get additional help: redfaction.chat